9 years after launch, many people have now heard of Bitcoin, the first, the most developed and most widely used decentralised cryptocurrency. But did you know that there are currently over 1400 other cryptocurrencies?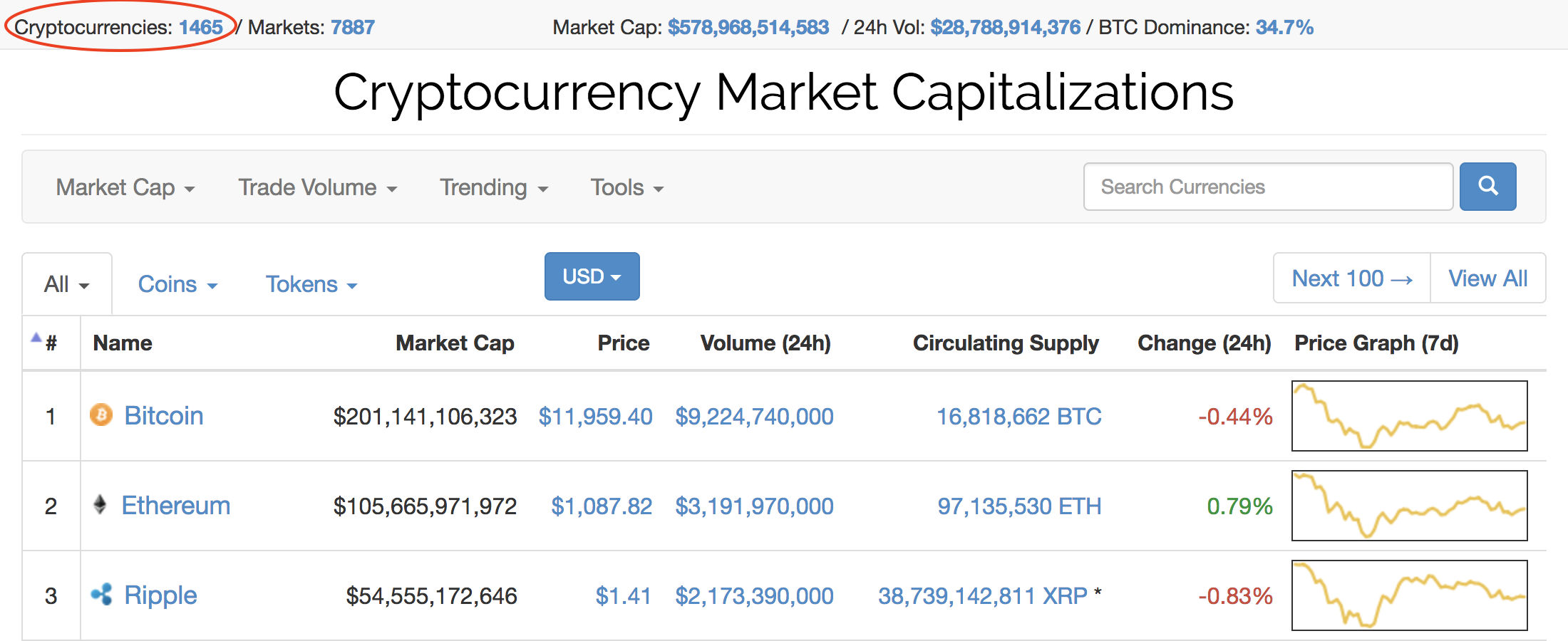 That number will likely continue to rise in the future, as anyone can now easily create their own currency. You just have to copy the open source Bitcoin code. You could even change a few parameters, such as the total supply, the encryption, or the mechanism to agree on the real version of this new blockchain.
In the past, creating a currency was a privilege for kings, rulers and governments. The invention of Bitcoin now enables anyone to create their own currency (I'll get to whether that makes sense in a moment), like the Internet enabled anyone to do many things that were previously only possible for a privileged few.
You can disagree with that if you want and refuse to ever have anything to do with any cryptocurrency or token, but doing so means ignoring evolution and the benefits that programmable money can bring to society. Change is hard to accept, but give it a chance and don't dismiss it straight away. Millions before you have been highly skeptical.
Others are quite the opposite, they're trying to catch them all, far eclipsing the craziness around Pokemon Go last year.
With the crypto-mania in full force, I often get questions about all kinds of cryptocurrencies. Many people feel like they missed the boat with Bitcoin and think that somehow, many of the lower priced cryptocurrencies will follow in its footsteps or become even better.
Each time I answer these questions, I "give a man a fish, and feed him for a day".
With this post I want to "teach many (wo)men to fish, and feed them for a lifetime."
Break it down and see what remains
There are some projects that genuinely want to change the world, but there are also many scams in the cryptocurrency space. It's a universal rule: Where there is money, there are people who try to take advantage of you.
On the websites of these projects, you will find bold claims, names with impressive-sounding credentials and whitepapers to convince you why the world needs this.
But who reads whitepapers? Most people go about it like:
Read some convincing comments on Social Media about 'the next big thing'.
Look at the price on Coinmarketcap.
Visit the website and scroll through it.
Buy in.
Tell people close to them to also buy in.
Bonus: change Social Media profiles to crypto investor.
I want to help you dig deeper, because investing in something you barely understand is a recipe for disaster.
To evaluate a project well, I usually try to (theoretically) destroy it in every way I can think of and see what remains after I'm done. If that is anything with potential, then it has my attention.
So let's do that through 5 questions. You can click them open to read a more elaborate explanation.
While this isn't an exhaustive list, these 5 questions should get you far in evaluating any cryptocurrency or token.
If there are any questions you think I should add, let me know!
If you have a friend that keeps telling you to buy a certain coin or token, send them this post!
If there is enough interest, I can write follow up posts of applying these questions to some of the top 10 cryptocurrencies.