2017 is almost here, and with it a horde of predictions and promises about what will happen to Bitcoin & Blockchain next year. Speculation about the bitcoin price, on whether we will see private blockchains move into production and on what other industries may start to use blockchains to their advantage.
I only have one prediction for 2017: A LOT more people are finally going to realise blockchains are here to stay. I don't expect this to be driven by private blockchains and the association with large financial & tech companies, but by the increasing understanding of the value of an open blockchain. You could argue that I could make this prediction every year, but in my eyes 2015 had too much uncertainty in the space.
Another year has gone by, in which bitcoin rose back up in price (+92% at the time of writing), silencing the skeptics that insisted it was a bubble. A year in which the global war on cash has ramped up. On top of that, another 12 months have gone by without fast and cheap global payments.
A year in which more people began to see Bitcoin as digital gold, as a financial safe haven from geopolitical risk.
A year in which people began to understand Bitcoin makes things like WikiLeaks possible.
A year in which energy companies began to use their spare renewable energy to mine bitcoins.
A year in which the blockchain space as a whole learned and grew incredibly, partially by suffering from plenty of (inevitable) failures.
It's been extremely challenging to keep up with all the new developments over the past year. I really look forward to what 2017 has in store.
Open blockchains are here to stay
Of course there will be plenty of challenges, but the code to create a peer-to-peer network to transfer digital ownership was invented and open-sourced in 2008. It is not going away, no matter how badly some people want it to. Even if Bitcoin ends up failing, something else will arise and learn from the mistakes that led to its downfall.
Perhaps private blockchains will stick around too, time will tell. In my eyes, once open blockchains overcome the challenges of privacy and scalability, organisations may begin to develop on them instead. Open Blockchains have superior security, they are neutral platforms and have far larger development power across the globe.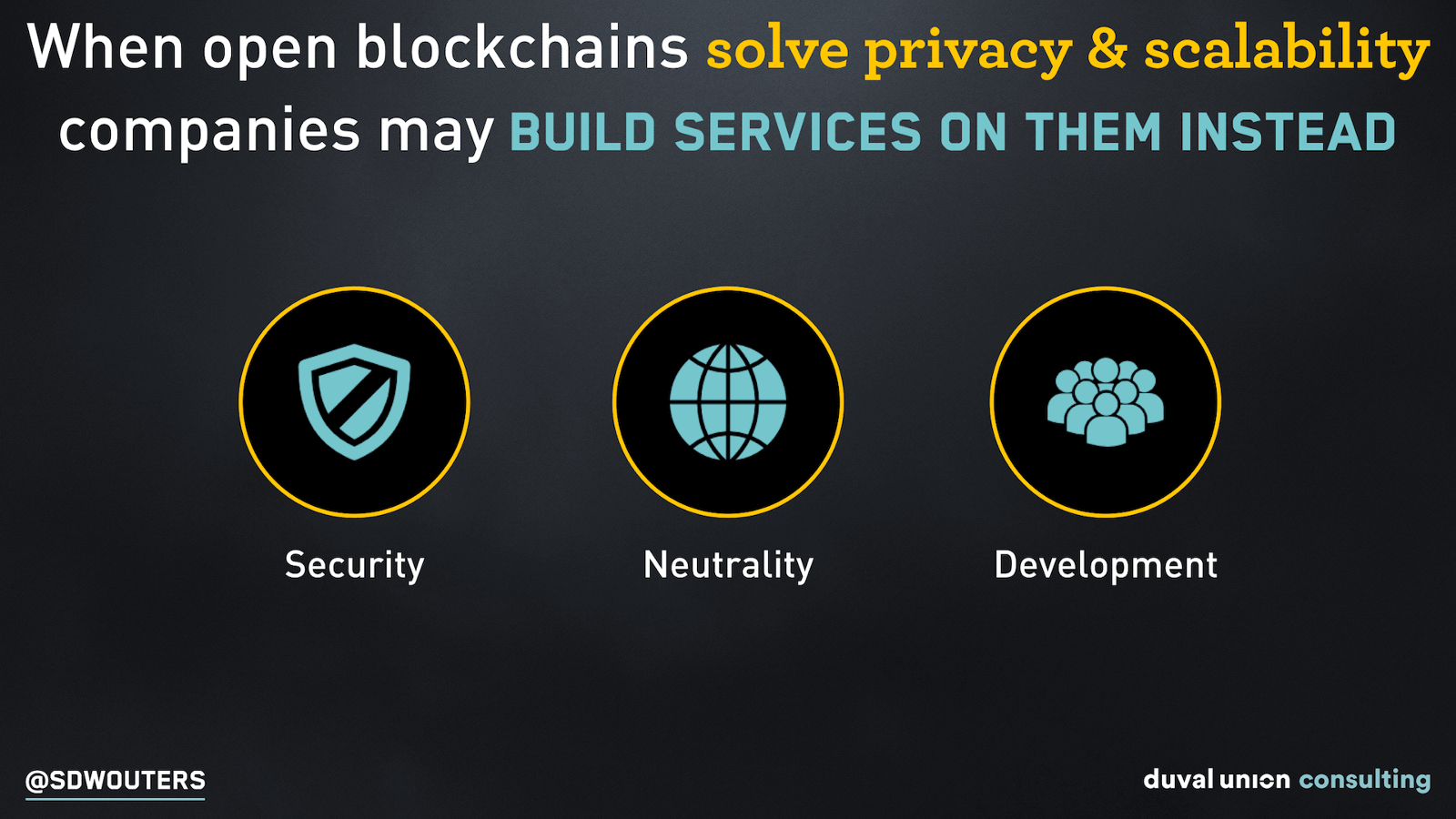 If blockchains are here to stay, it is time for more people and organisations to start understanding how it will impact them. There is never a dull day in Bitcoin & Blockchain, get on board today. 😉